I have created websites for artists, such as painters, singers, musicians, jewellers, entertainment industry, ceramists, museums and female impersonators . All my websites are bespoke to the artist needs, provide optimal user experience for all  the different devices, are optimised for SEO (Search Engine Optimisation) and fast to download. If you need a new website, please visit my Website Creation service page or contact me.
Ed Gray Art Shop: Painter of city life
Reference: A really lovely man called Daniel Rey created my website. He is brilliant to work with. Very organised and knowledgeable about google rankings etc and quick to respond to queries and updates. I cannot recommend him highly enough. Ed Gray, Edgrayart
Tricia Moss Art: Mixed media contemporary art
Reference: As an emerging artist, I am thrilled with the new professional-looking website that Daniel has helped me to design. I have already had compliments from visitors praising its functionality, ease of navigation and clarity. I still need to have the courage to add new material myself, which Daniel is patiently encouraging me to do! Daniel is a delight to work with. He is very patient and good at explaining the importance of Google rankings and the like, as well as being responsive to my requirements. His customer service is excellent and I would not hesitate to recommend him. Tricia Moss, Artists
Howard Rogers: Paintings & Drawings
Morgan Penn: Portrait Painter
Rafael Atencia Design: Ceramics
Reference: Daniel has a number of qualities which endear him to me very much: he pays great attention to detail, never runs out of original ideas, has an unerring  sense of colour, space and is great fun to work with. He pays the same amount of attention to detail to a large or small job, and is excellent at bouncing ideas around with, and he has a way of dissuading you from something that is clearly not going to work for you. I am happy to give a verbal reference at any time. I can recommend Daniel wholeheartedly. Rafael Atencia
Zoe Clare Sculptures
Vonsung Visual Studio
Website: Creation of a complete website with many pages and subpages. Basic SEO. Slider photogallery. Design by Vonsung Visual.
Kin Molina: Songwriter and singer
El Rincón de la Música de los Años 70: Music catalog
Logo: Creation of the Logo in vector in Adobe Illustrator.

Reference: My experience with Daniel has been unbeatable so far. His work has always met my expectations. He has designed a few websites for me in the years we have been collaborating. All the works were great. He is a trained professional, dedicated and very quick at the time of making the modifications you request or solving occasional problems. These are fundamental issues that are asked of someone to whom you entrust such a personal task. Daniel is definitely the one. Juan A. Molina, Ibervinilo
Sánchez de la Plata: Jeweller
Logo: Creation of the Logo in vector in Adobe Illustrator.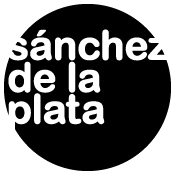 Reference: I wanted to create a website for my new jewellery designs. Daniel was always very helpful from the very beginning. He explained the process and the options I had and always kept things simple for me to understand. Not only Daniel was very quick in creating the website I needed but also he kept supporting me after the website was created through advice and any required amendments. Always patient and diligent. I am very happy with my website and I would recommend Daniel to anybody wanting a website. Pablo Sánchez-García, Sánchez de la Plata
Paul Ferris Productions: Entertainment industry
Reference: Daniel has created several websites for me over the years. I would not go anywhere else! He gets to know his clients, and in doing so has a complete understanding of their needs. Daniel has created some very eye catching sites for me, very user friendly. Paul Ferris
Farjam Collection: Museum
Lizzy Drip: Comedy Female Impersonator
Reference: Daniel did a fantastic job with my web site. He spent a lot of time getting every detail just right. It was even better than I could have imagined with great graphics and he made it easy to navigate through the various pages. He even linked my videos from you tube. A great job from a real professional, I would recommend his work. Lizzy Drip